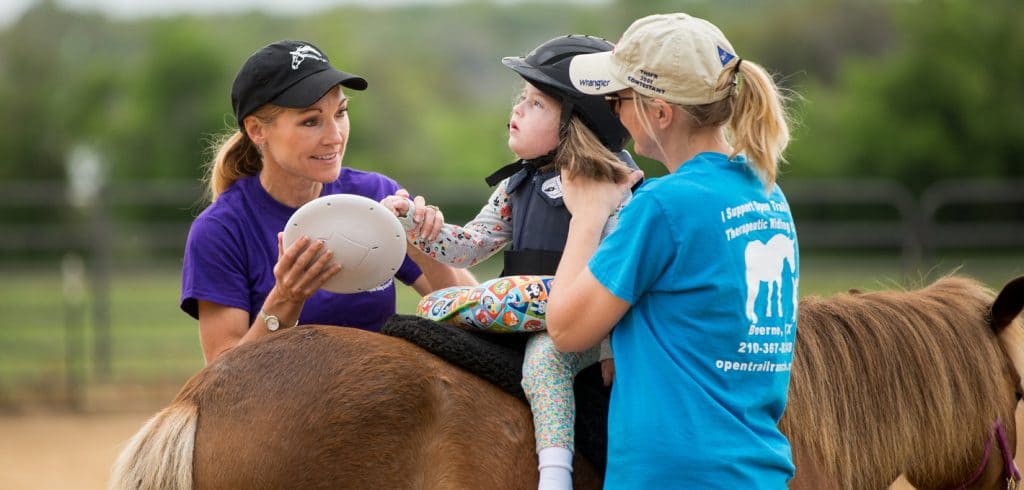 Open T.R.A.I.L. Ranch offers Occupational Therapy incorporating Hippotherapy. Licensed Occupational Therapists utilize the movement of the horse to meet therapeutic goals with the participant.
Certified professionals, both in their fields but also through the American Hippotherapy Association (AHA), conduct therapy sessions on horseback utilizing the movement of the horse as a treatment tool to engage sensory, neuromotor and cognitive systems to promote functional outcomes.
Participants must be at least 2 years old to participate in Hippotherapy.
WHY HORSES?
 The movement of a horse engages the participant through over 500 neuromotor inputs in just 5 minutes facilitating opportunities for complex motor learning. The multi-dimensional movement of the horse assists to facilitate functional outcomes in the individuals plan of care.
BENEFITS TO THE PARTICIPANT
Through applied equine movement, participants may seen improvements in strength, muscle coordination, sensory processing used for walking, talking and fine motor skills for activities of daily living and general attention to tasks. Participants may also see an increase in speech and language, vocal intensity and participation in activities in and out of the sessions.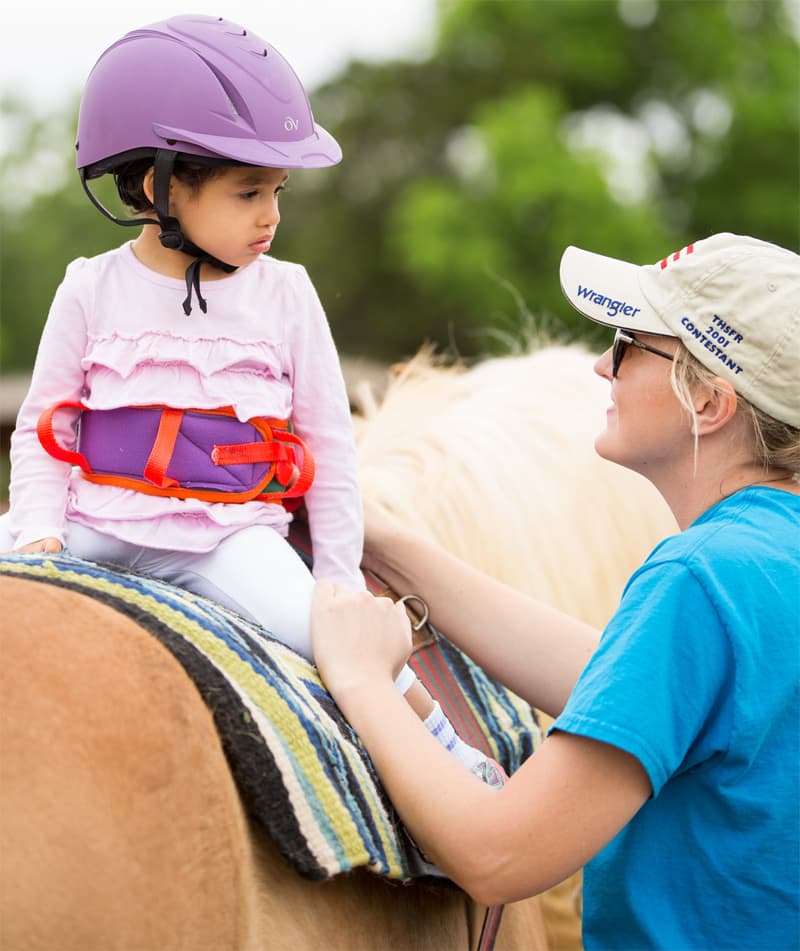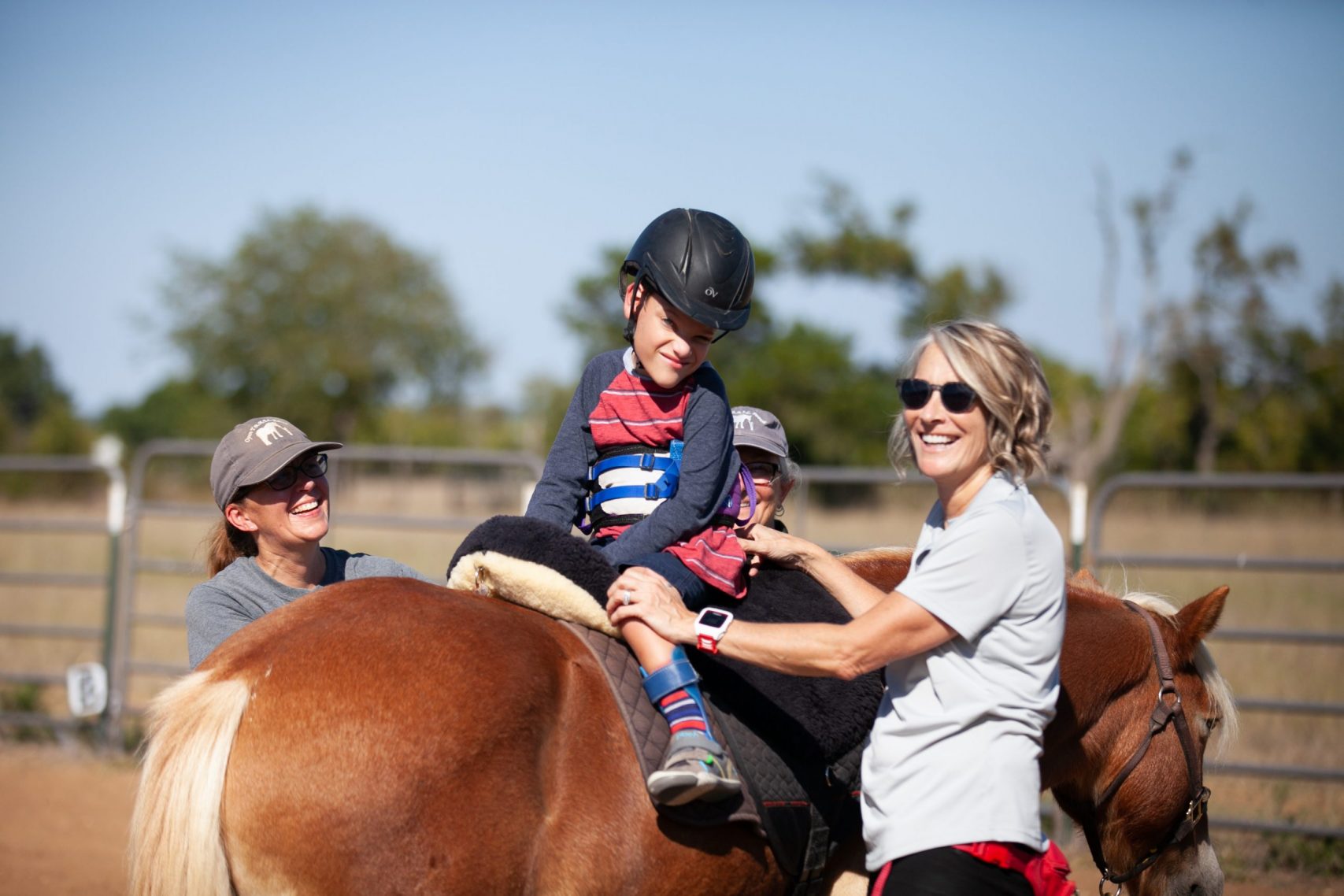 WHAT IS OCCUPATIONAL THERAPY?
Occupational Therapy, conducted by an Occupational Therapist, is an intervention to develop, recover or maintain meaningful activities or occupations, typically helping people participate in things they want and need to do.
OTR offers both Speech Therapy and Occupational Therapy and will assess the needs of the individual prior to starting in either form of therapy.
Pricing per Session (Private Only)
$45 – 30 Minutes
$60 – 45 Minutes
$80 – 1 Hour
$140 – Initial Evaluation to Determine Eligibility
Interested in Hippotherapy?
Fill out our Participant Intake Form to join our waiting list. When a spot open, an OTR staff will contact you.